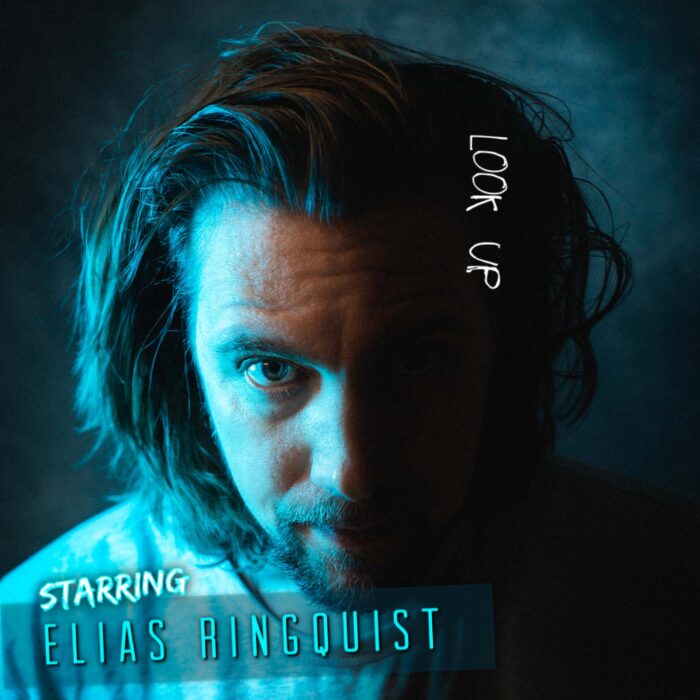 Artist and songwriter Elias Ringquist has released a new single with mental health as its central theme.
The feel of the song is likened to "soundtrack music" and highlights the issues of depression and mental illness, while engaging the listener to look at challenges and setbacks in a more positive way. It is also about manifesting dreams and visions.
"I wrote the song during anxiety and while feeling depressed, probably because I needed something to look up to. Going through grief, sadness or loneliness I think it's important to try to make something creative or positive out of it, that can give yourself new energy and strength. Be creative and give instead of not doing it," Elias says.
"My relationship with my dad, who has bipolar disease, was a big reason why I needed to write this song. To have a parent that is not always capable of taking care of him- or herself is really a challenge that has affected me, both as a child and as an adult."
"One of the goals with this song is to spread and establish the hashtag #lookup among all who need a push forward with hope and not feeling alone. I'm also hoping to reach organisations and initiatives working against mental health issues, also in regards to the current pandemic."
As an artist, Elias has developed a sound and niche that is "soundtrack music" – it is R&B and pop with a cinematic feel, with the goal to have his songs and music placed in films, TV series and commercials. His music often follows a similar structure to those of classic pop songs.
Elias´s story is somewhat different compared to other artists, with his connection to his past as a child actor permeating most of the music that he creates. His songs and sound is heavily influenced by film soundtracks and the vibrancy of New York City, which shines through in the lyrics as well as the music.
"I want it to sound big, urban and majestic, and to me that fits the description of soundtrack music – something placeable for visual media but with a mainstream approach. The song itself is mid tempo, R&B/Pop, and the arrangement includes drums, bass, pads, synths and strings," Elias says.
Elias started his career as a child actor and has been featured in various well-known Swedish films and TV projects – among them the film (and subsequent TV series) "The Best Intentions" that received the Best Picture award at the Cannes Film Festival and was seen around the world. Elias has also been a finalist on Swedish Idol and is a sought after voice actor.
Out of his big song catalogue, there are 117 songs and tracks that have been released on Spotify. Combining his work as an artist but also as a producer, songwriter, singer and musician, "Look Up" is the 232nd song written by Elias and hits Spotify on September 3rd.